Thanks for visiting the Platinum Fence Web Site...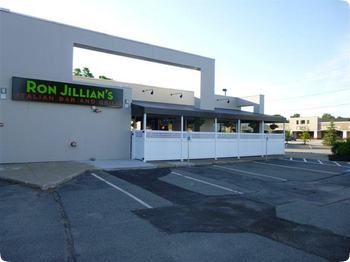 This is quite an efficient way for you to begin the preliminary research to fulfill your fencing needs. You may do so on your terms - 24 hours per day, 7 days per week. We particularly appreciate the opportunity to assist you in refining and planning the completion of a fencing project.
My name is Blake Chichester, the owner of Platinum Fence. Fencing of every conceivable kind has been our life for over two decades. Everyone from do-it-yourselfers, to landscapers/contractors, to the full-service customers regularly turn to us for their fencing needs.
Included with this letter of greeting is a link that you have the option of viewing now or when you are ready to discuss your specific fencing needs and budget. The link is a simple one-page document that summarizes the Features & Benefits Of Doing Business With Platinum Fence.
This is one of the four ways you have to begin to communicate your fencing needs. The other three contact options you have are to 1) call me toll free at (877) 203-3026; 2) fax me at (603) 474-7601; or 3) visit us Monday through Saturday by appointment as we may be out on a project.
Directions and a map to our office and plant may be found on our Contact page here »
Again, we are glad that you found our website and look forward to talking to you.
Sincerely,

Blake Chichester
For The Platinum Fence Team
P.S. There's a fence to meet everyone's needs.....what are your needs?
Service Area (NH, MA, ME)
Platinum Fence serves the residential and commercial fencing needs of these New Hampshire Seacoast, North Shore Massachusetts, and Southern Maine communities:
Amesbury, Brentwood, Cape Neddick, Danville, Dover, Durham, East Kingston, Eliot, Epping, Exeter, Fremont, Greenland, Hampstead, Hampton, Hampton Beach, Hampton Falls, Kensington, Kingston, Kittery, Lee, Madbury, Manchester, New Castle, Newburyport, Newfields, Newington, Newmarket, Newton, North Hampton, Plaistow, Portsmouth, Raymond, Rollinsford, Rye, Salisbury, Sandown, Seabrook, Somersworth, South Hampton, Stratham, York